Menengai Cream Homeboyz survived a Saturday afternoon scare from Kenya Cup rivals Blak Blad on 12 January on and won 35-23.
Homeboyz dominated the opening exchanges. They were on top of Blak Blad and managed to get a plethora of points, which allowed them to get the territorial advantage and taking a 23-6 lead on the first half and the beginning of the second half.
Homeboyz tallied a tetrad of tries with Mohammed Omollo adding the extras before Blad's and Kenya 7s Brian Wahinya crossed over the goal line just before Homeboyz extended the lead to 28-11.
Blad, though, got back in the game again just after the hour mark following 10 minutes to the final whistle from sustained pressure from Homeboyz through two successive tries by Archideas Khwesa and Teddy Okal with Ominde slotting the extras.
But Homeboyz held on and scored another try late on when Collins Shikoli scored his second to make it an 8-point game.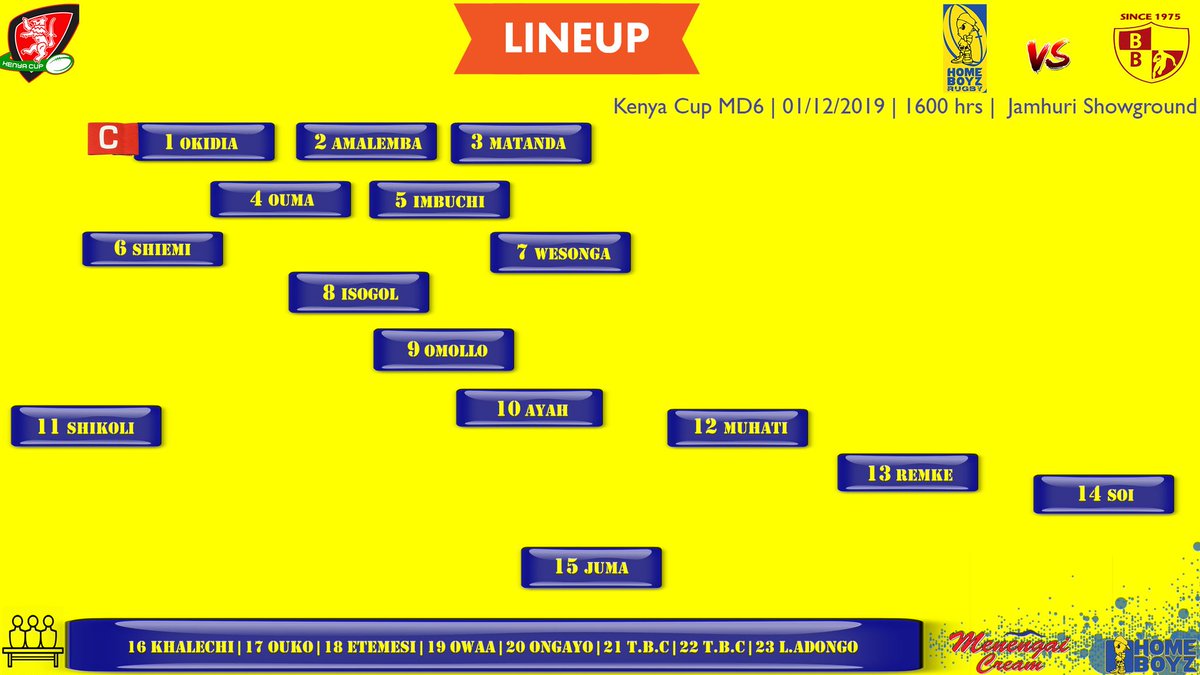 Blad: 1.Givens Onyango 2.Edwin Mutoka 3.Felix Omondi 4.Brave Mukoro 5.Wesly Kidinga 6.Dennis Odhiambo 7.Joshua Givan 8.Ian Obukwa 9.Wahinya Brian 10.Byron Ogada 11.Ted Okal 12.Davis Odhiambo 13.Stormy Dickens 14.Klain Ongaki 15.Allan Ominde
Replacements: 16. Kiprono Evans 17. Steve Biko 18. Denis Sixo 19.Sheldon Kahi 20.Kelvin Nyausi 21.Dennis Mutethia 22.Leroy Mbugua 23.Archadius Khwesa